When:
April 19, 2018 @ 6:00 pm – April 22, 2018 @ 3:00 pm
2018-04-19T18:00:00-06:00
2018-04-22T15:00:00-06:00
Contact:
Holly Stokes
1.801.810.9406
Making Life Magic! Sedona, Arizona Retreat
Designing Your Magical Life that is Practical, Sensible and Works!
Have you done multiple seminars and workshops that feel great at the time, but just don't stick?
Do you have a lot of great information, but don't know why you haven't made the changes?
Frustrated by the same old patterns and routines that keep you stressed, unflilfilled, unsatisfied.
Use Your Essential Nature to Make Your Life Magic.
You can have all the knowledge in the world, but if you're not coming from your deepest most essential self, you won't be inspired to make real that lasts.
Enjoy 3 magical days with us in Sedona, Arizona where you finally get to bring together all the aspects that you've been learning about for years. And finally, dynamically integrate all of the concepts into your actual life so you can create all that you desire.
You'll learn why you haven't yet integrated the change you've wanted so far. You'll also understand yourself on a very deep level and recognize how to effectively transform the roadblocks that have been in your way.
Update your Automatic Mind to Your Core – Essential Self
By engaging the relaxing nature of hypnosis, you'll align to your higher awareness of you, breaking free of outdating ideas of 'not worthy, not deserving' and awakening your unconscious you to what's really possible in your life.
You'll also learn tools and skills to speak to your unconscious – what your mind runs automatically in the background – so that you can get on the upward spiral, allowing you to rise above the limitations and challenges to finding the clarity to create what you most want.
You'll also integrate deep and lasting change through gentle and transformational processes. You'll find a renewed sense of self based on your true potential rather than the old experiences of the past.
Once you get clear with you, you are ready to dream and create what you are actually capable of creating in your life.
Bring Your Purpose, Passion and Possibilities to Life!
Aligning your desires to your core self, you'll recognize what is most essential to your path forward in creating the life that you want. You'll know the building blocks that will enrich and nourish your life for yourself and those who are most important.
The blueprint is your roadmap forward. It then becomes easy to follow steps as you add the pieces in place that help you stay focused, on track and on your way to building your best life.
Quickly Clear Mental Blocks
Learn about the 7 Levels of Change
Shift Old Feelings of 'Not Enough, Not Worthy and Not Deserving'
Update Your Subconscious Programs
Learn Valuable Skills for Everyday
Develop Your Daily Power Practice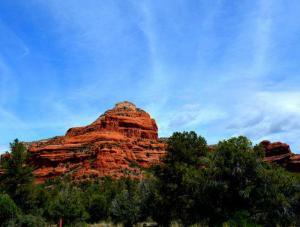 Sedona is well known for the Vortexes that amplify your energy and help integrate change at a very deep level. We chose Sedona for this very reason. Plus, the retreat format allows us to have 3 days of immersion in the experience of upleveling your unconscious mind and aligning to your greater vision.
Vortexes are the intersection of ley lines, the earth's measurable magnetic energy grid system. Sedona is a convergence of these energies which then amplifies inner change to evolve to your higher energy levels.
More than a retreat, you'll learn skills to boost your daily experience, connect with your inner knowing, and live from your wholeness.
Experience Hypnosis for Gentle and Effective Transformational Change
Experience the relaxing and soothing nature of hypnosis as we update the unconscious mind to higher levels of the self. The mental blocks we suffer from are rooted in the unconscious layers of the mind. Hypnosis is the kinder gentler path to personal change, easily updating old blocks that get in the way of your potential.
Questions about hypnosis? Watch Myths of Hypnosis here: (There is no blanking out or losing control in therapeutic hypnosis, you are awake and aware – it's more like meditation on steroids).
Come with us learn, share, connect, grow and create memories that will serve you for a lifetime.
Come with us to wake up to your center, integrate your knowing, and create memories that will serve you for a lifetime.
Retreat tuition includes lodging (based on double occupancy), breakfast and snacks. We'll be breaking for lunch and dinner allowing flexibility.
We have a beautiful Retreat home close to Cathedral Rock with Supplemental lodging at Sugar Loaf Lodge. Register early so you can pick your accomodations.

Lodging is included with your Registration.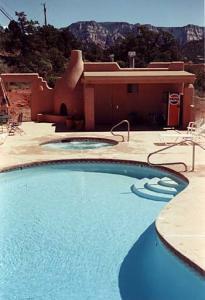 Sugar Loaf Lodge
Situated on Highway 89A, this simple, family-owned hotel is 2.7 miles from the Sedona Heritage
Museum, 3 miles from the Sedona Performing Art Center and 5.8 miles from golfing at Seven Canyon's Club.
The modest rooms feature free WiFi, as well as cable TV and minifridges. Free perks include 24-hour coffee and parking. The outdoor pool has a sundeck with lounge chairs and a whirlpool. Make arrangements to come early or stay late so you can enjoy the amazing red rock country and the magic of this high energy area.
Please plan to arrive Thursday, April 19, so you can settle into your lodging and be ready to start Friday April 20 at 9:00 am. Please plan to attend all course times as they are essential to the whole experience. We've arranged your evenings to be open so you can relax, be social, hike, enjoy the pool and hot tub which also gives you time to integrate what we cover in the course.
I hope you can join us for this fun, groundbreaking and life changing adventure!
We've arranged your evenings to be open so you can relax, be social, hike, enjoy the pool and hot tub which also gives you time to integrate what we cover in the course.
Thurs. April 19, 6pm Optional Vortex Reception
Fri. April 20, 9 am til 6 pm
Sat. April 21, 9 am til 6 pm
Sun. April 22, 9 am til 3 pm.
We will break early on Sunday so that you can have time to travel and be back to work on Monday. You may also want a day or two to enjoy the area.
$150 is nonrefundable, but you may transfer toward other purchases with Dawni Angel and Holly Stokes
Join us for a Magical Experience with Skills that Last a Lifetime Tuition: $595 (Includes Lodging)
Register by January 31st for Only $545!
Or Easy 4 Payments of $150
OR Just the $150 Deposit Now
Secure your place with the deposit and you still get to choose your room.